Some photos during they were filming WGM Global.
credit : global we got married
Hongki endorsing 'ZE QUUN Homme' in We Got Married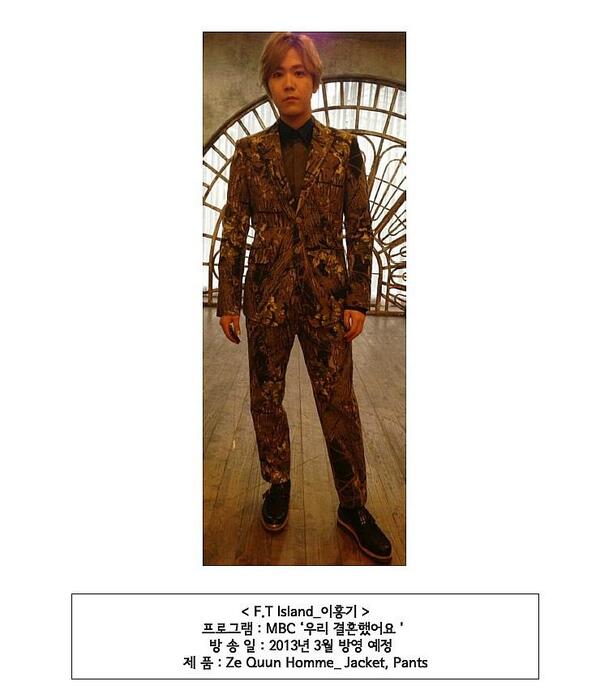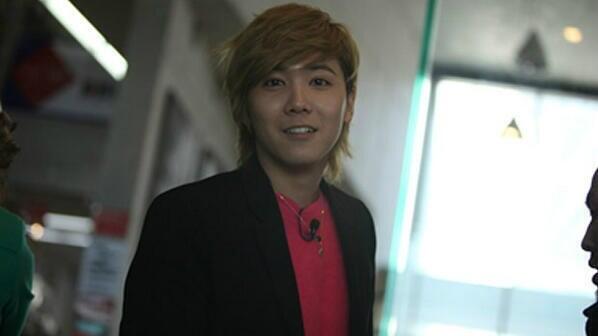 When FT Island was in Thailand for Korean Music Wave, theres one question for Hongki about the We Got Married Global, and this is what Hongki replied :
[Hongki talks about WGM in an interview in Thailand]

Hongki: WGM is all an act! And I am not getting married in real (looking shy). It is interesting to be able to participate in WGM! I feel very happy during the filming of WGM as there are always many surprises. You will be able to understand how I feel after watching the show! Everyone, please look forward to it.

Cr: beamer55555

Lewls, it's just for fun, new experience and sure as hell, most Pris are praying right now, don't want to watch too many skinships between them. I'm one of them. HAHA. But Mina seems like his elder sister, who is agree with me? -,-"
The promo is already released, check it out on Youtube.
Ops, Zomb, where is Mina? Wae no photo of her?
- LOOK LIKE I CARE ABOUT HER? -
- LOL -
Hongki ahhh, I know you are lonely, go find a girlfriend asap! pmsl -,-
We Got Married 5th April at ONE HD.
Don't forget to watch it. I can't wait for it but I don't have ASTRO at home T,T
Youtube, please be nice okay? *wink*
Bye~